Home
Welcome to the Tolley Law Office
Home of Top-Notch Gulf Shores Civil Rights and Criminal Defense Attorney Randall B. Tolley
Tolley Law is a boutique law firm specializing in the litigation of criminal defense and civil liberties.
With experience in thousands of cases Tolley Law is your best source for criminal defense and constitutional law litigation handling both trials and appeals in the state and federal systems. Zealous advocacy combined with superior instincts and knowledge is its trademark.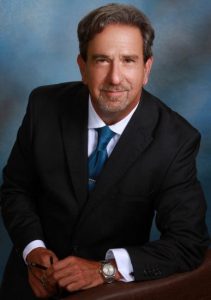 ---
Do you have a question about your criminal defense, DUI or drug arrest case?
---
Tolley Law handles criminal defense cases and has vast experience in the following areas of practice:
CRIMINAL LAW AND CRIMINAL DEFENSE
From initial appearances and negotiations to pre-trial hearings and through the trial itself Tolley Law handles all types of criminal defense matters from homicide to traffic. Tolley Law has successfully litigated thousands of these matters in about every crime known to Man, both in state and federal courts. Tolley Law has handled many high-profile cases representing doctors, attorneys, judges, law enforcement and fire personnel, political officials as well as thousands of everyday citizens. Tolley Law handles many DUI cases.
JUVENILE LAW AND JUVENILE DEFENSE
Tolley Law handles juvenile matters for those accused of crimes as well as parents facing incarceration for child support.
CRIMINAL APPEALS
Tolley Law handles criminal appeals in both state and federal court and has many published appellate decisions. Tolley Law also handles appeals from other attorneys.
POST-CONVICTION AND HABEAS CORPUS
Tolley Law handles post-conviction hearings and appeals based upon constitutional violations, ineffective assistance of counsel and newly discovered evidence.
FORFEITURE AND SEIZURE – Tolley Law handles cases where the Government; whether State, local or federal, seizes the property of it's citizens to appropriate for it's own use.
CIVIL RIGHTS/LIBERTIES
Tolley Law handles 42 U.S.C. Section 1983 cases wherein the Government or it's agents violate the Constitutional rights of U.S. citizens. These cases include but are not limited to: Police brutality and killings, prisoner and pre-trial detainee rights and medical care, wrongful arrest and detention, illegal search and seizure, equal protection of laws, freedom of speech, the right to bear arms, Due Process violations as well as cases involving arbitrary and capricious Government action against it's own citizens and taxpayers.
WORKPLACE DISCRIMINATION, SEXUAL HARASSMENT, SAFETY AND LABOR LAW
Tolley Law handles labor and all types of workplace discrimination and sexual harassment cases in both the EEOC and in federal court primarily under the Civil Rights Act of 1964 and the Americans with Disabilities Act. We also handle due process hearings and appeals on behalf of government or tenured employees.
STUDENTS
Tolley Law handles the right to an appropriate public education on behalf of learning-disabled students.
Experienced Southern Attorney
Tolley Law has handled cases all over the South and in several U.S. Districts. Tolley Law is located in Lower Alabama at 1229 Gulf Shores Pkwy. #201, Gulf Shores, Alabama 36542.
ASSOCIATIONS: Baldwin County Bar Assoc., U.S. District Court of for the Southern District of Alabama, U.S. Court of Appeals or the Eleventh Circuit, Alabama State Bar, Criminal Law Section Alabama Bar
Proud sponsor of Backstage at the Hangout Festival
Tolley Law offers free initial consultations. Call us now at (251) 321-2636.